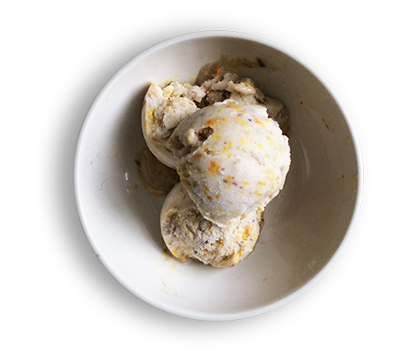 FORGET THE CHEM-RIDDEN STORE-BOUGHT


Enjoy all-natural homemade ice cream with this simple recipe
Gone are the days when ice cream was made of egg yolks, a sweetener, cream and vanilla. If you read the list of ingredients for common ice cream brands, you'll find they contain dozens of chemical-sounding ingredients.
So I've taken upon myself to demonstrate (yet again!) that you can enjoy food and even desserts that are both delicious and super-healthy. Read on to discover an ice cream recipe that will rock your summer!






Do you know what's hiding in your store-bought ice cream?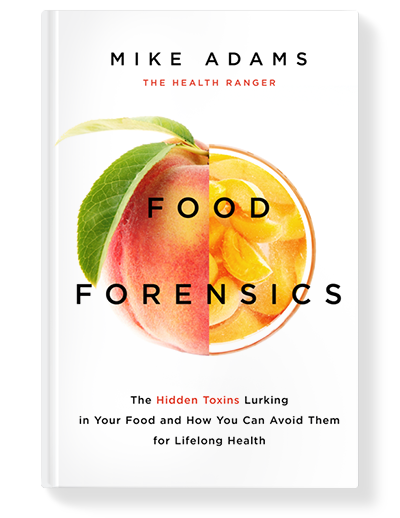 If you've read Food Forensics, my newest book that exposes the deceptions of Big Food, then this will come as no surprise to you: ice cream, like almost anything else you buy in stores and supermarkets, is often a chemical minefield. Here are some of the most common ingredients found in ice cream:
also known as cherry flavor is actually an inflammable liquid used in rubber, dyes, plastics and so on.
a pineapple flavoring agent is also used to clean various textiles and leather. This substance is known to cause heart damage and chronic liver and lung diseases.
used instead of vanilla is also known for its ability to kill lice!
also sold in the place of eggs and commonly used in anti-freeze and paint removers.
that FDA has labeled as safe (but this does NOT mean that they are) that can be found in store-bought ice cream: mono and diglicerides, disodium phosphate, benzyl acetate, mono stearate, propylene glycol, sodium benzoate, polysorbate 80, potassium sorbate, modified corn starch and soy lecithin.
It's a well-known fact that, in order to increase the volume, ice cream producers add air to it. That's not damaging to your health, but it's not honest, either!
Big Food and the FDA want you eating things that are NOT fit for human consumption. Fight back! Reclaim your life to healthy living. You can get all the natural, chemical-free ingredients you need for any ice cream flavor in the Health Ranger Store.

Check out my healthy and super-delicious ice cream recipe
This recipe is fit for both adults and kids – everyone will love it! Plus, it's incredibly easy to make; you don't even need an ice cream machine, just good, old-fashioned all-natural ingredients.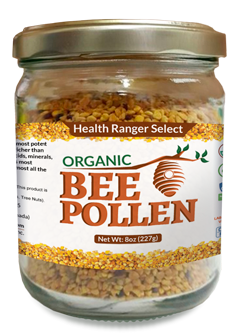 2 tbs Health Ranger's Select Organic Bee Pollen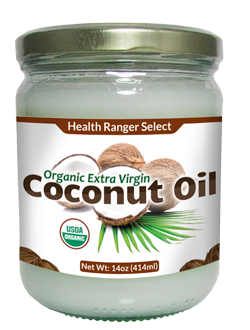 1 tbs Health Ranger's Select Organic Coconut Oil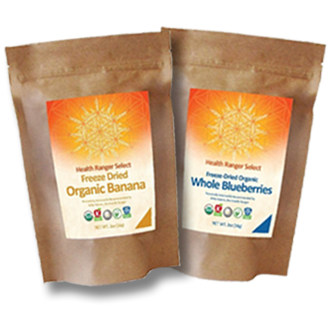 Health Ranger's Freeze Dried Organic Fruits (I used bananas and blueberries, but you can add your own favorite fruits)
Chop up the bananas into small pieces.




Freeze the bananas for at least 3 hours (I prefer to leave them in the freezer overnight).




Mix the coconut oil and the frozen bananas in the food processor, then blend until smooth.




Add in Health Ranger's Select Organic Bee Pollen and pulse a few times – don't overdo it; you don't want the bee pollen to lose its texture.




Transfer to a container and freeze until solid.




Toss in the Health Ranger's Freeze Dried Organic Fruits of your choice.




Enjoy the refreshing taste, unique texture and all the plant-based nutrients in this healthy ice cream.



Still don't believe it's easy to make? Check out the video recipe here: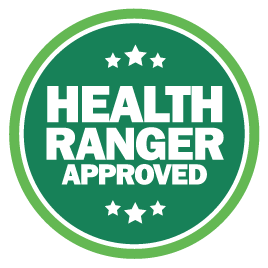 Why choose this recipe instead of store-bought ice cream?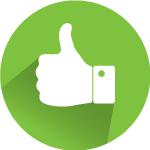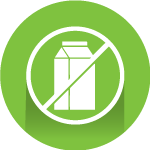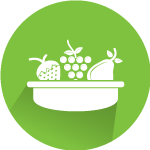 - This ice cream recipe is suitable even for people who are lactose-intolerant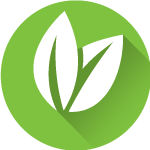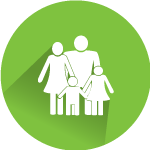 - It's all natural and if you get your ingredients from the Health Ranger Store, you can be sure they are all CLEAN, non-GMO and laboratory-tested for heavy metals
- You can offer a healthy dessert to your entire family
I have created this recipe because it's brimming with nutrients. This is what you can reap from its amazing ingredients:
Health Ranger's Select Organic Bee Pollen – recently back in stock, our amazing super-clean bee pollen is ethically harvested in Spain and delivers a powerhouse of nutrients: it is 40% protein and has more amino acids than beef or eggs! Trust me, you won't find ice cream that contains superfoods in stores!
Health Ranger's Select Organic Coconut Oil – this pure and lab-validated coconut oil is packed with healthy fatty acids.
Health Ranger's Select Freeze-Dried Organic Banana is rich in potassium, magnesium, manganese, dietary fiber, vitamin C and trace amounts of copper.
Health Ranger's Select Freeze-Dried Organic Blueberries are packed with fiber, antioxidants and resveratrol. A lot of people call them "the fountain of youth" due to their amazing anti-aging properties. Plus, they're super-delicious!
Most of these ingredients (especially the Health Ranger's Select Organic Bee Pollen) are in limited supply – it is very hard to find foods that meet my stringent cleanliness and nutritional standards. So, if you want to break free from the poisonous store-bought ice cream, order these now and you can start enjoying your own homemade "ice cream" in just a few days.
The Health Ranger Guarantee
I came up with this recipe during a hot summer day when I needed something refreshing and delicious. I wasn't going to buy ice cream from the stores (you've seen what horrendous poisons it's made with!), so I created my own. I also knew that the CLEANEST, most nutritious bee pollen, Health Ranger's Select Organic Bee Pollen, was coming back into stock and I HAD to take advantage of this. This is how the recipe for the most delicious, creamy and fruity ice cream I ever tasted was born. I'm happy to share it with you – I hope you'll use this as a new step towards your healthy, self-reliant lifestyle!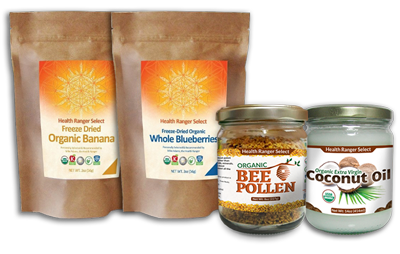 Refresh yourself in the healthiest, most delicious way! Make your own ice cream from scratch – it only takes a few minutes to get an amazing dessert that your entire family will love. Get the CLEAN, nutritious ingredients from the Health Ranger Store and enjoy the best dessert you'll have this summer!
*These statements have not been evaluated by the FDA. This product is not intended to treat, cure or diagnose any diseases